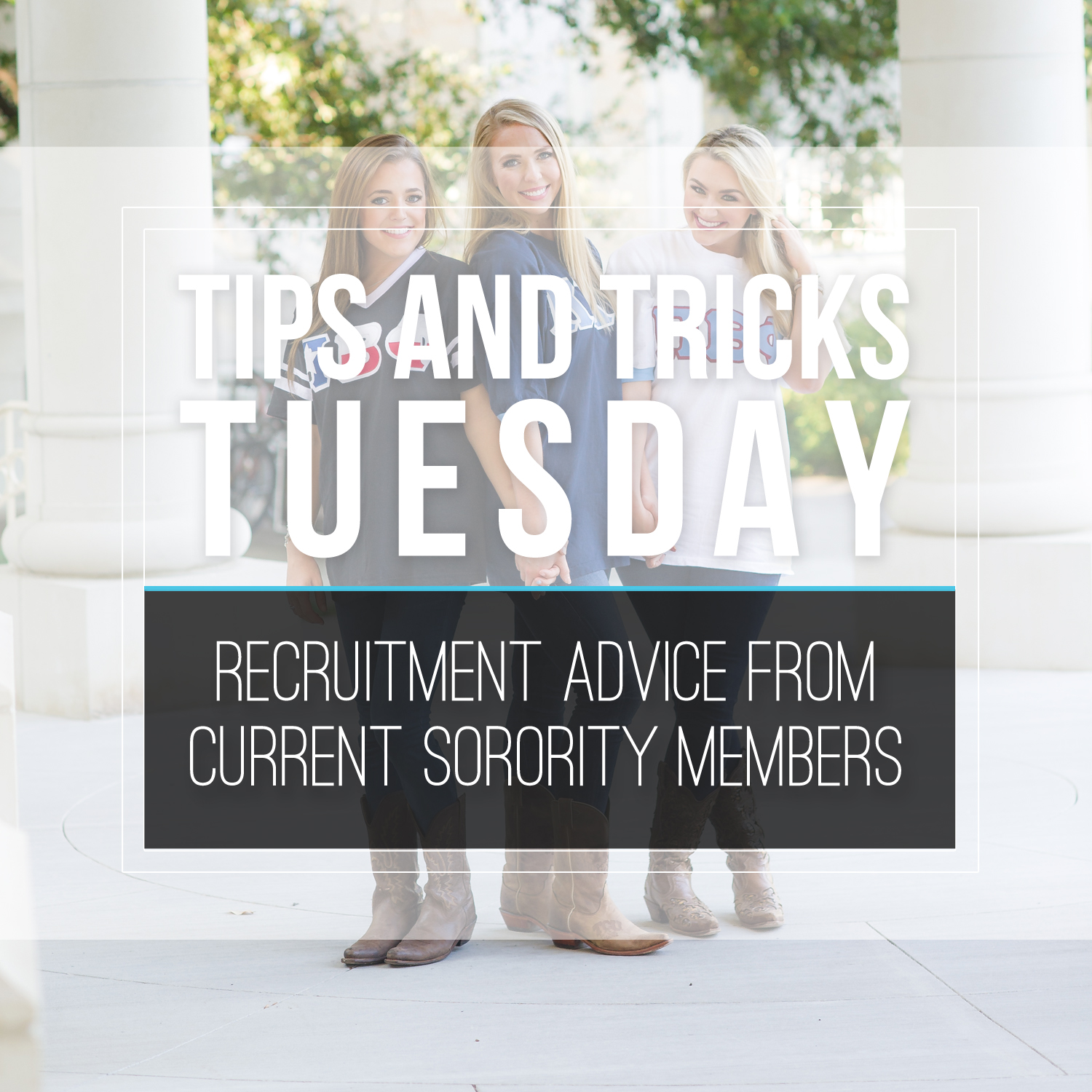 There are numerous questions that potential new members have when they're going through the recruitment process. I stressed myself out wondering what the sorority members were going to ask me, what my pictures were being used for, what my folder had to look like, what to wear during recruitment, what the sororities looking for, and what I had to do to make a good impression.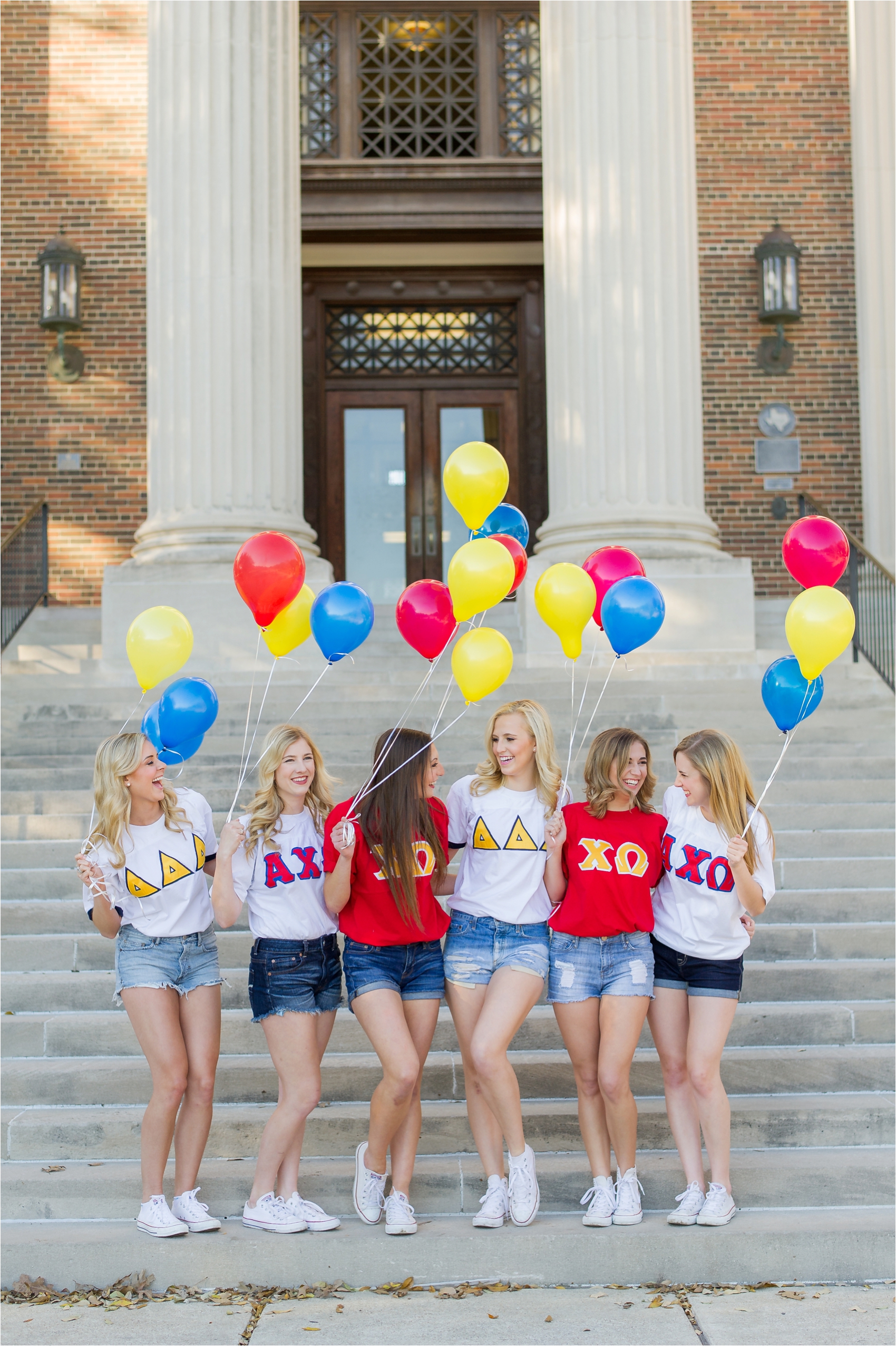 Being a former sorority member, I have consulted with current sorority members and advisors, and we have broken down some areas of recruitment that might seem stressful or unclear. Hopefully, this article clarifies your concerns about sorority recruitments.
Folders

At most universities, only the recruitment team (about 4-5 people) sees your complete packet and folder. While it is important to put time and effort into your packets, know that the girls on the recruitment team (and potentially the advisors) are the only people that see them. The chapter members will see a few bullet points about what you were involved in and your picture.
It is important to look polished and organized. There are companies that can "brand" your packets, but it is not a necessity at most schools. As long as your packets look nice and not thrown together, you'll be fine. If your packet looks messy and unorganized, it can send the wrong message.

Pictures

Your pictures should look like yourself, smiling and looking directly at the camera. These images are to recognize you when you walk in the door. If your hair is curly in the pictures you sent in, it might help to wear your hair the same way for the first couple of days so they can recognize you immediately when you walk in the door.
If you've heard rumors about what the images are being used for, click HERE for an easy explanation of why they're being used for.
Click HERE to find out what types of pictures the sororities want you to send in.

Conversation

Keep it light, natural and positive. The conversations will be extremely similar in each house.
They want to get to know you and also want you to get to know them. Ask them questions, also, to show that you're interested in them as well.
If you're nervous about the type of questions they'll ask you, click HERE for a more detailed list and explanation.


What should I wear?

Don't wear anything too showy. Keep it cute and conservative. Remember that you're trying to impress girls, not a potential boyfriend!
Wear something you're comfortable in. Tugging, fixing or pulling at your outfit can be distracting when you're trying to have a conversation and getting to know someone.
Statement jewelry will help the girls identify you later.

Sorority members are meeting a TON of people during one party. When I was in a sorority potential new members that wore statement jewelry made it easy for me to describe them when we discussed who we met that day. Everyone wears pearls or a simple Kendra Scott necklace (both so cute!) so it's hard for members to remember a face when someone says, "The girl that had on the pearl necklace". It helped me so much when someone could say,"The girl who had on the fringy, suede, black necklace".

Comfortable (but cute) shoes.

The sororities know that you're on your feet all day and they don't expect you to walk in stilettos all day. Once you walk into a party, everyone is standing so close that you can't even see your shoes. Choose a pair of cute flats or comfortable wedges that won't give you blisters. When your feet are miserable, you will be, too!

Bribes

Sending flowers, cookie bouquets, cups, etc., is not going to secure you a spot in a sorority. The thing the members care most about is do they feel like you would make a good FRIEND. Ultimately, a sorority is a group of friends that hang out together.  Don't think bribing them with gifts will guarantee you a bid.

Social Media

Go through all of your social media accounts and remove any inappropriate tweets, statuses, pictures, videos, comments etc. The sororities WILL go through your accounts to make sure you're posting things that represent their organization well.
When I was in college, we had people designated as "social media police" in our sorority. These people would check our accounts for inappropriate pictures, drinking pictures, or anything else that would potentially give our sorority a bad reputation.
Keeping your social media accounts clean is also a necessity long term when you start applying for internships and jobs.
Being on both sides of recruitment and having clients go through recruitment at universities all over the country has shown me that there isn't as much to stress about as you think there is. You're looking for a group of girls to call your sisters and they're looking for girls to add to their sisterhood. It's truly about friendship and if you would be a good representative of their organization.
Hopefully this article has clarified the process and eased a few nerves!