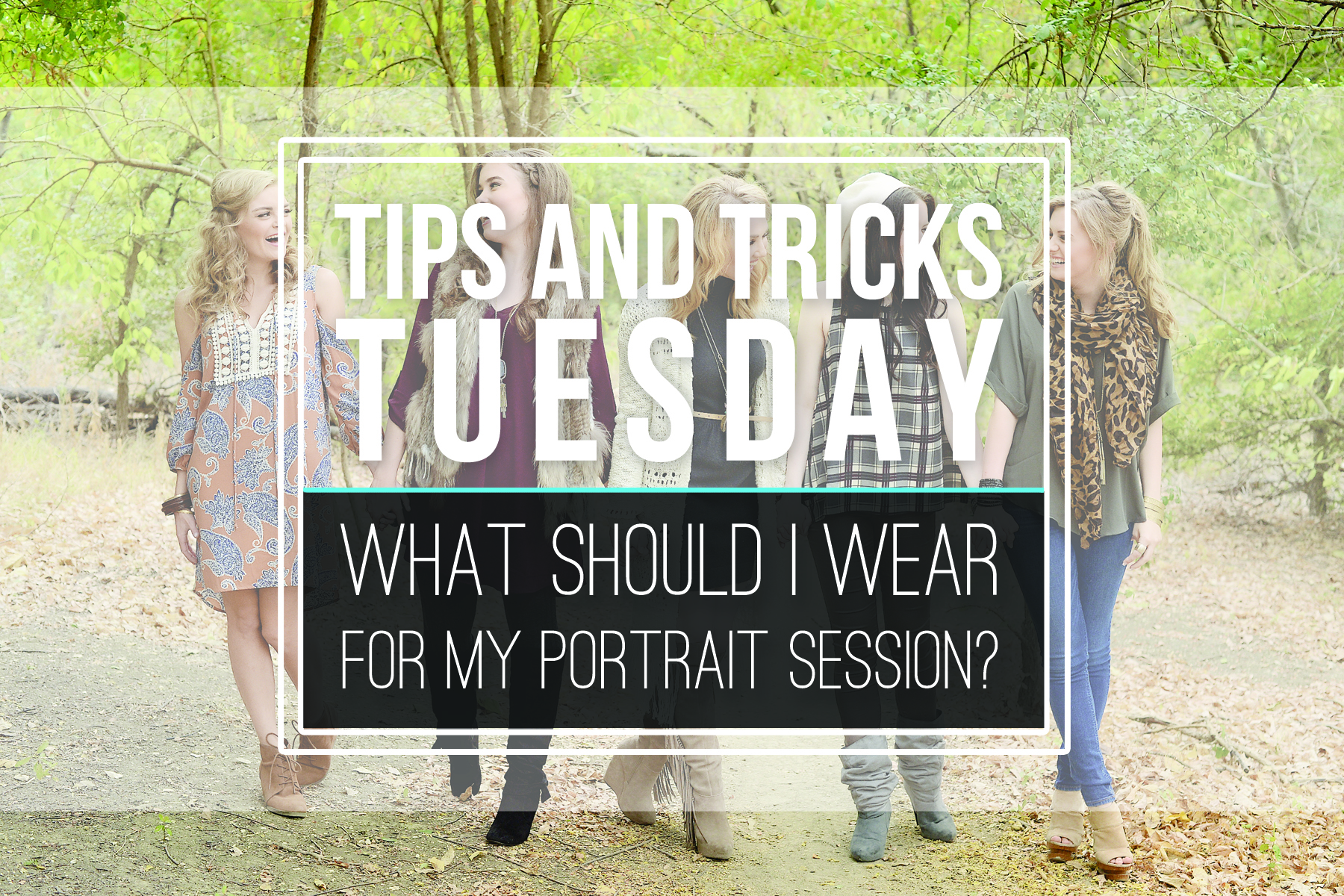 Planning your outfits for your portrait session can sometimes be stressful if you do not know what is going to photograph best. Sometimes your favorite outfit on the hanger can be your least favorite outfit in pictures.
Remember that you are the subject of your senior pictures not your clothes! Your clothes should enhance your natural beauty and be reflective of your personality.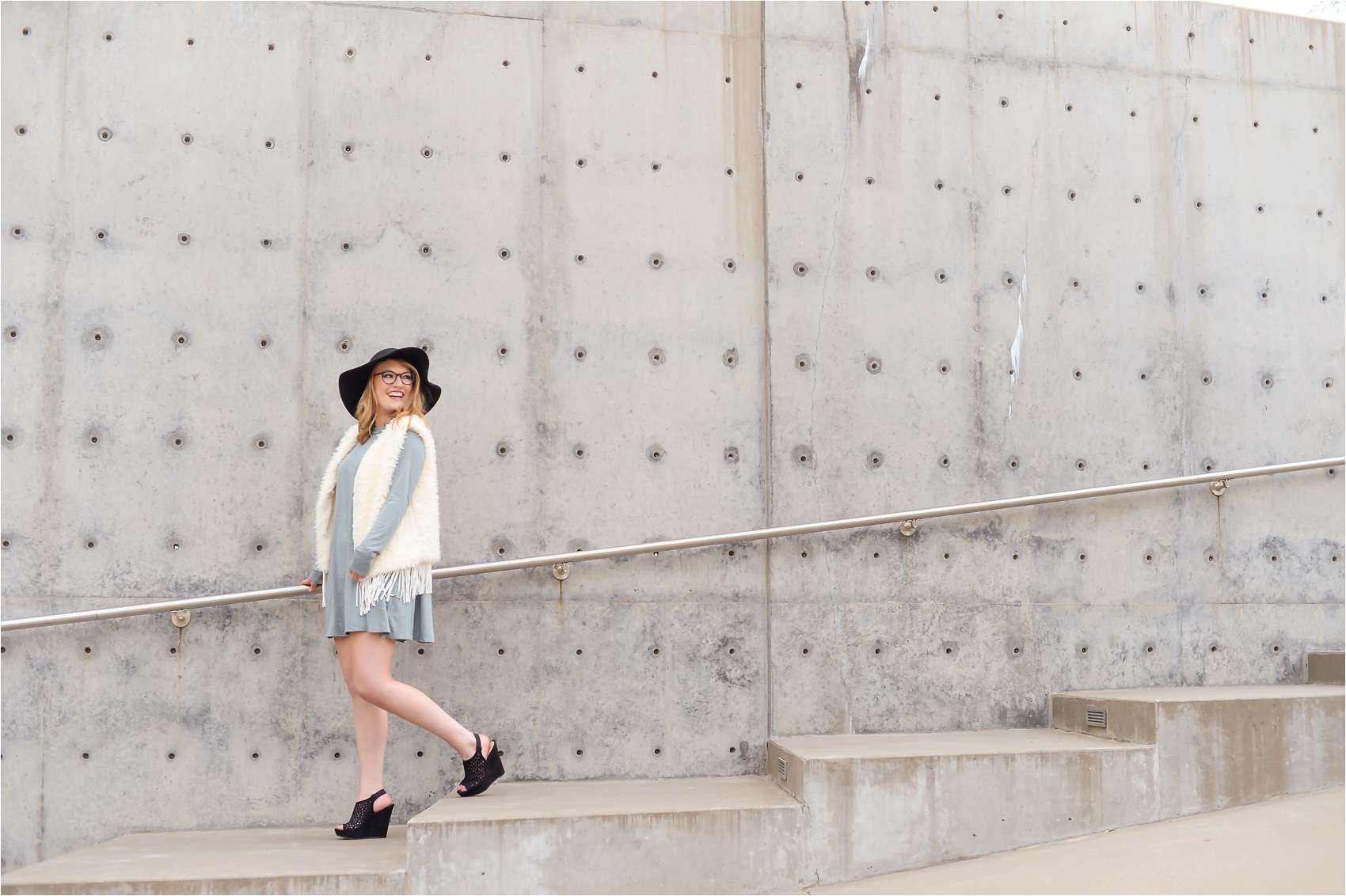 Here are a few DOs and DON'Ts as you plan your outfits for your portrait session:
Do
Bring a variety of outfits
Try to bring a variety of lengths such as dresses, jeans, skirt, or rompers so you have more options when it comes to looks and poses. It is also nice to have a variety of styles such as casual or more formal. This gives you plenty of options when choosing pictures for announcements, senior ads and pictures for your home.
Wear something that is reflective of your personality
You will look and feel your best in outfits that you love. If you plan on using these images for sorority recruitment, wear outfits that reflect your personality and not what you think they are looking for.
Wear something that you're comfortable in
There is nothing worse than a dress that is too short or a top that is too revealing. Try on your outfits before your session to make sure you like how they feel, move and look when you pose.
Do wear something that is flattering and that shows your figure
Make sure you do not wear something too baggy for your senior pictures. You want to choose outfits that show off your shape and "squeeze in the right places". Outfits that are too baggy can make the subject look larger in photographs.
Choose solid colors over distracting patterns
Solid colored outfits tend to make you the subject of your photographs and not the clothing. Small, busy patterns are distracting. Accessories can dress up a solid top to make it more interesting while not distracting the human eye.
Textures, Textures, TEXTURES!
Different textures and fabrics like lace, leather, suede, fur, and fringe give your outfits dimension and depth. They also add visual interest to your outfit. Consider mixing textures and different types of fabric when assembling your outfits.
Consider your environment that you will be photographed in
If you're going to be in a field, the woods or in a "natural" environment, stay away from colors like brown and green. Outfits with bold colors, will separate you from the background and keep you as the subject of your pictures.
Bring something to wear under your skirts and dresses
If you're planning on wearing a dress or a skirt, it is a good idea to bring slider shorts (fitted, spandex shorts) to wear under your outfits. It allows us maximum flexibility when it comes to poses and also saves you a little embarrassment if the wind blows.
Consider your undergarments
If you're wearing a white or light top or bottom, make sure to bring nude underwear. You don't want your pink bra shining through your top!
Wear accessories! They make your outfit pop!
Accessories can make your image look polished and more professional. Even if you don't normally wear a lot of big costume jewelry, small necklaces and earrings can help your image tremendously!
Wear heels, wedges, boots and Converse
Any type of shoe with a heel or a wedge makes your legs look longer. Boots and Converse also photograph well!
DON'T
Wear something that doesn't reflect your personality
If you do not like the outfit you're wearing, your body language will show it.
Wear something that highlights an insecurity
All of my clients are absolutely beautiful, but if you know you do not like your arms in photographs, consider wearing sleeves so you won't be self conscious about it.
Wear something too baggy
Clothes that are too baggy tend to make the subject look larger and have no shape.
Wear busy patterns like stripes and plaid
They tend to distract from the subject!
Wear neons or pale pastels
Neon colors tend to overpower the subject and "glow" even after editing. Pale pastel colors can sometimes wash the subject out depending on your complexion.
Have chipped or bright nail polish
This is a small thing but is very noticeable. Just like outfits, nail polish colors tend to go in and out of style. Choose a classic color that doesn't date your photographs. Chipped nails can make your photographs look sloppy and distracting.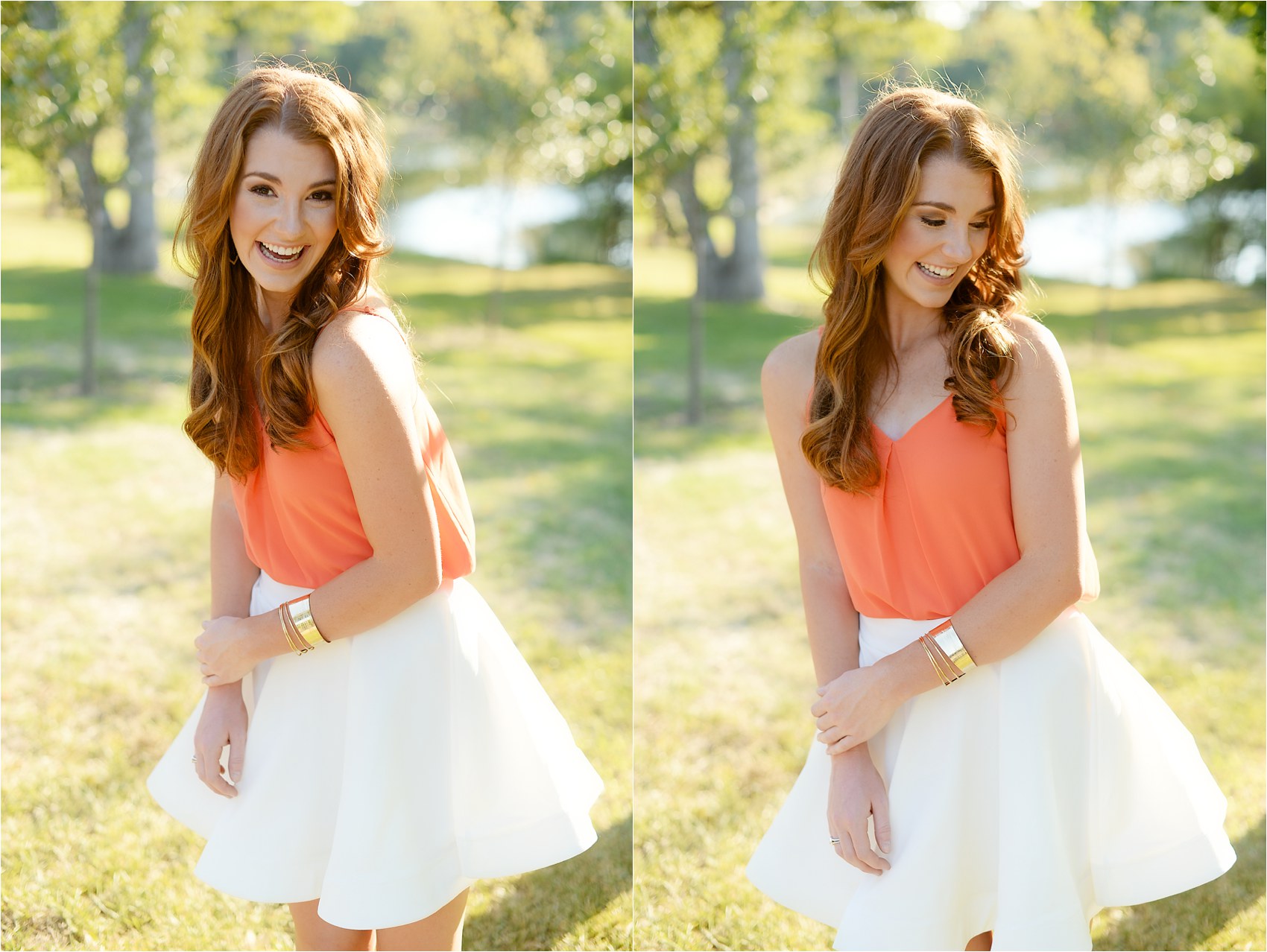 Accessory Ideas:
Bracelets
Rings
Hats
Scarfs
Earrings
Additional Items to Consider Bringing:
Your class ring
Letterman Jacket
Props from your hobbies
High school or College paraphernalia
Flowers
These things are easy to add to a session and grab a few fun shots! They are also great ways to document some of your favorite things from this special season in your life!