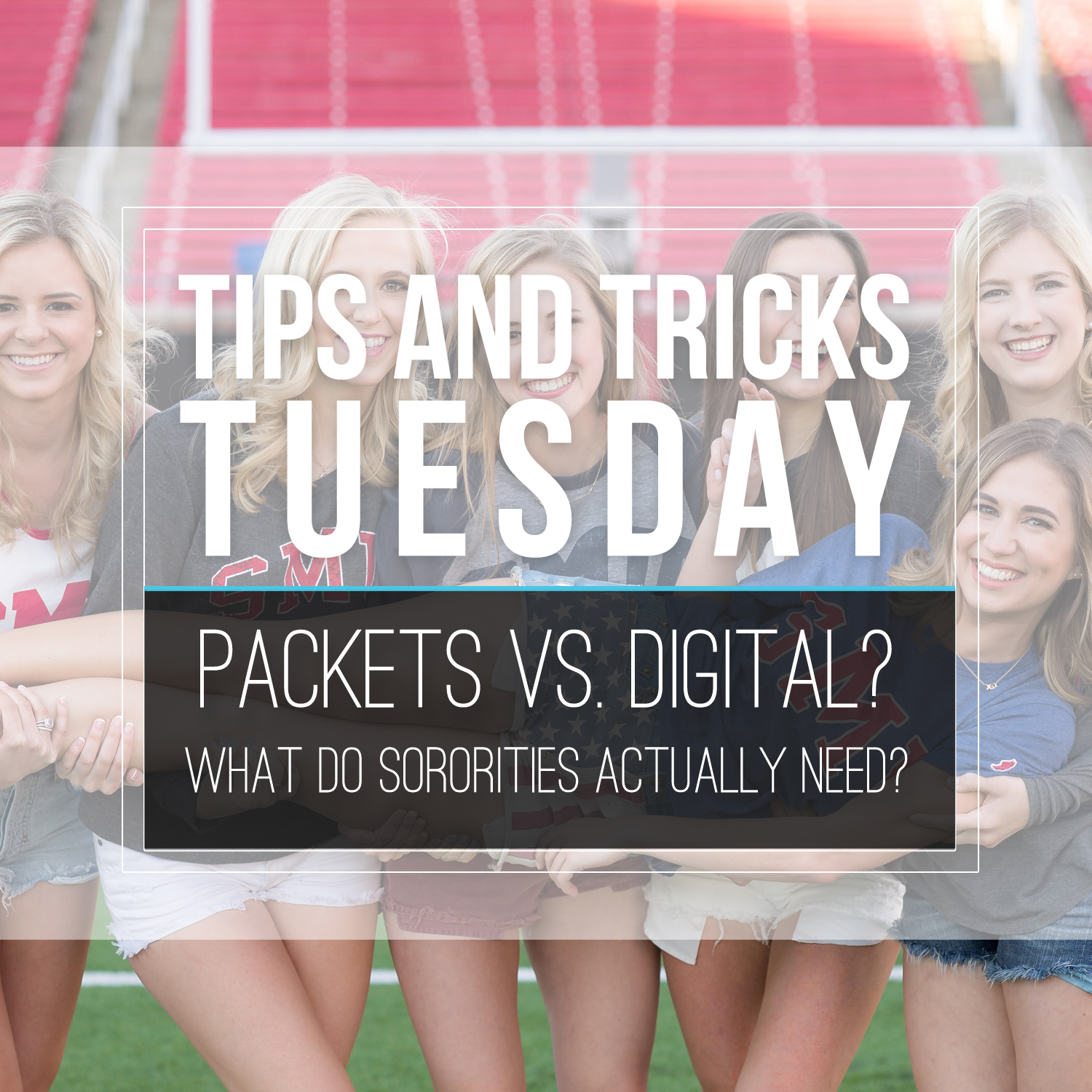 When I was exploring the option of joining a sorority, I attended Panhellenic meetings and left overwhelmed and confused. I heard rumors that your packets have to look a certain way and felt like it was going to be a full time job finding alumni to write my letters. I'VE BEEN THERE and I totally understand your fears.
HOWEVER, I have also been on the other side of recruitment after I was in a sorority and have compared my experience with my former students and how their schools' recruitment process works. It turns out that most of the chapters are going digital and you might not even need physical packets now (Check with your university and rec writer/sponsor to see which they prefer.)! The big question is always what does the sorority expect out of your packets/information, pictures and letters of recommendation and what are they looking for?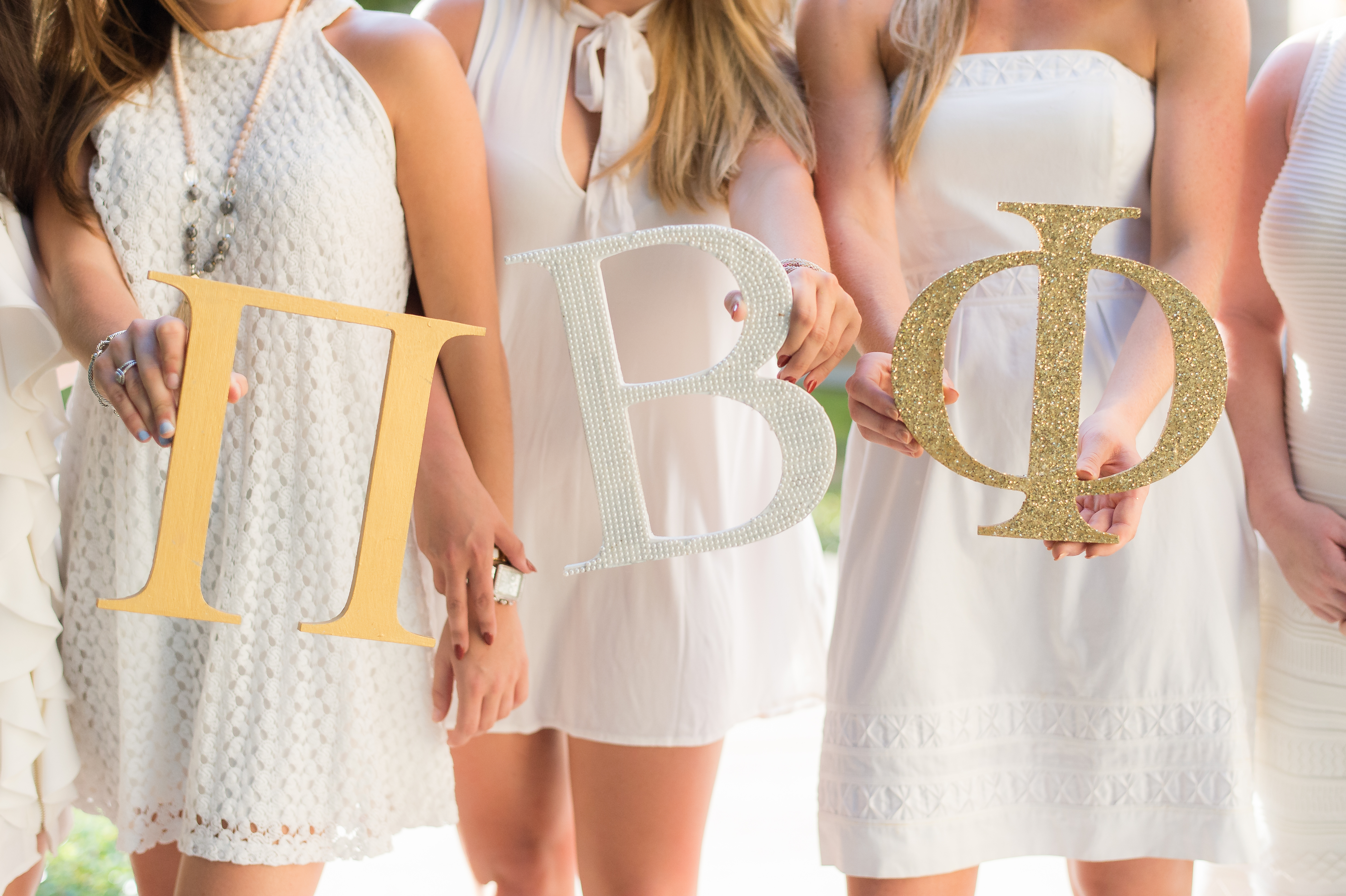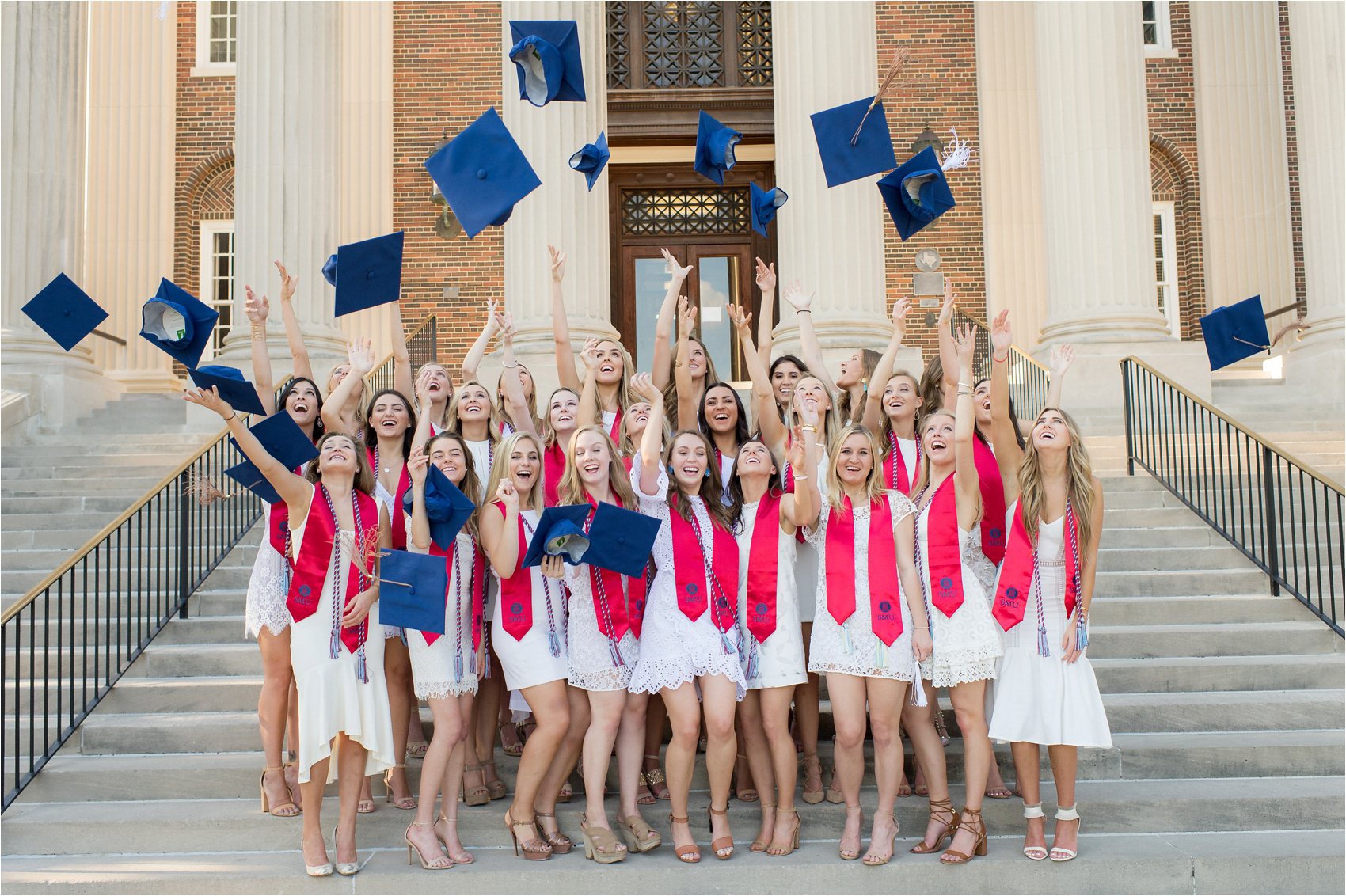 I've written many letters of recommendation over the years and I almost always end up asking the potential new member a few questions.  The following is information every alumni NEEDS to know to write you a letter of recommendation:
What alumnae really need to know and need to write you a letter of recommendation:
Your name and nickname

This might seem obvious, but if your first name is Elizabeth but you go by Brooke, make sure to clarify this to the alumni writing your letter of recommendation. You want to make sure your name is streamlined throughout the process.

Where you are going to attend college
College classification (freshman, sophomore, junior, senior)
Your major/minor
If you are a transfer student and your former college
Resume and high school transcript

Make sure to include any information about your volunteer work and any awards you've won. Sororities want to see how you can contribute to their philanthropy if you're a member of their chapter. Awards you receive show your strengths and leadership qualities that can serve their chapter.
Digital tip: It always helps me when a potential new member includes both of these in one pdf (Resume on the first page and your transcript on the next page). For my former sorority, there is one place/box to upload your resume, so if your transcript is attached in the same file, the sorority will see more of your information.

Your high school GPA, GPA grade scale and your SAT/ACT score
Family legacies

If you are a legacy to any chapters, make sure to include which sorority, the name of the family member, the university they attended, when they attended and your relationship to that person.
If you are not a legacy to any sororities, mention it to the person writing the letter of recommendation because they need to list that in your letter of recommendation.

Pictures
If you don't know the person writing you the letter of recommendation, provide a few characteristics of yourself.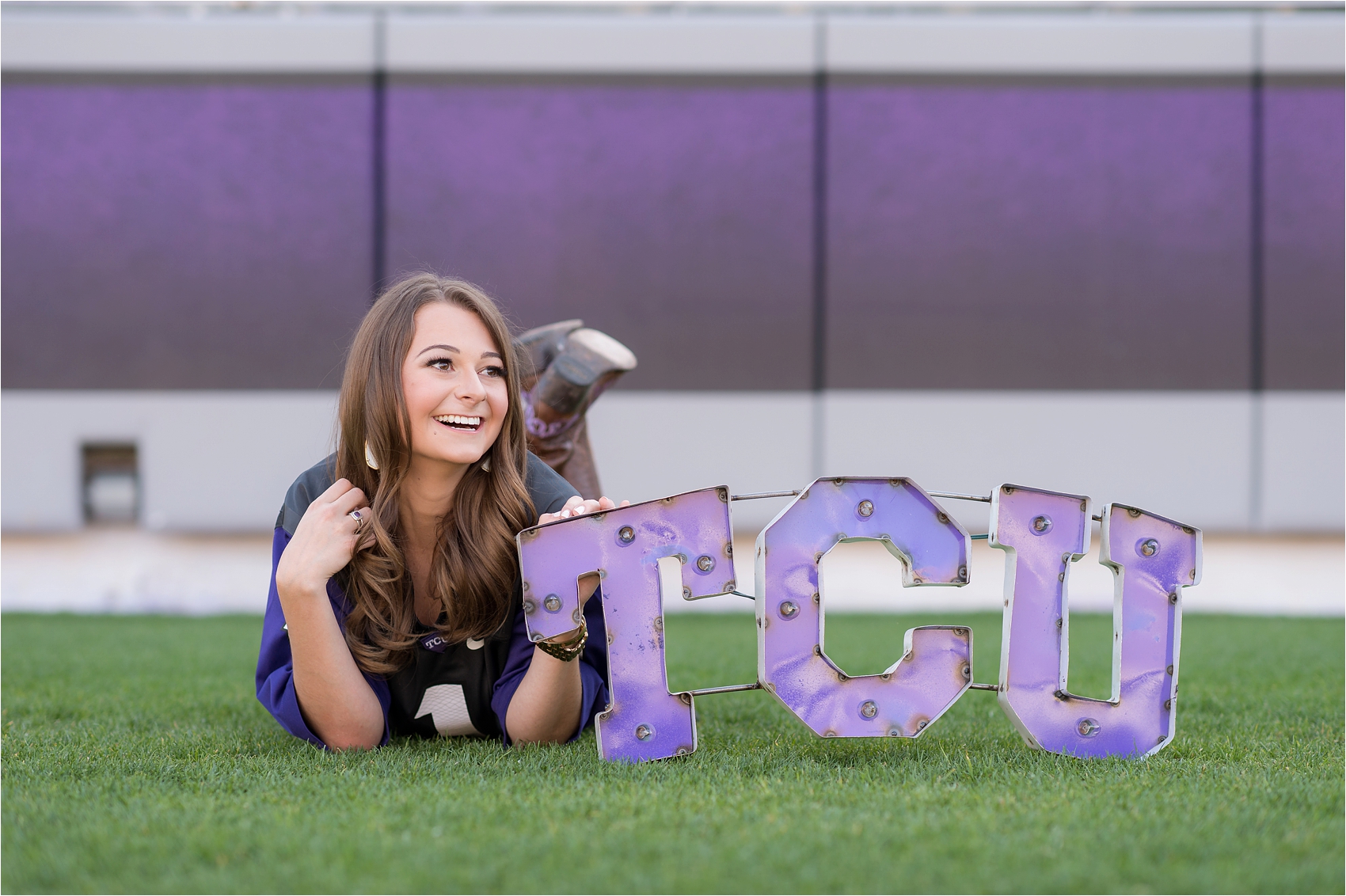 PACKETS
If your school still requires physical packets, packets need to be aesthetically pleasing, well organized and not thrown together at the last minute. Think of this packet as your first impression and you only get that chance once! You don't want to look like you can't handle the busy schedule of Greek life and other school requirements. These do not have to be over the top, but they need to look clean, organized and cohesive.
What you need to include in your packets:
A large envelope that is pre-addressed so the alumni can mail your packet for you.
Postage to mail the packet.
Pictures (Full body, ¾ body, and a headshot)
Resume
Transcript
Cover letter
***This article includes information on what most sororities need for recruitment for most universities. Make sure to check with your university for their specific needs regarding recruitment. Smaller schools may have a difference process and might not need letters of recommendation, letters of support, etc.