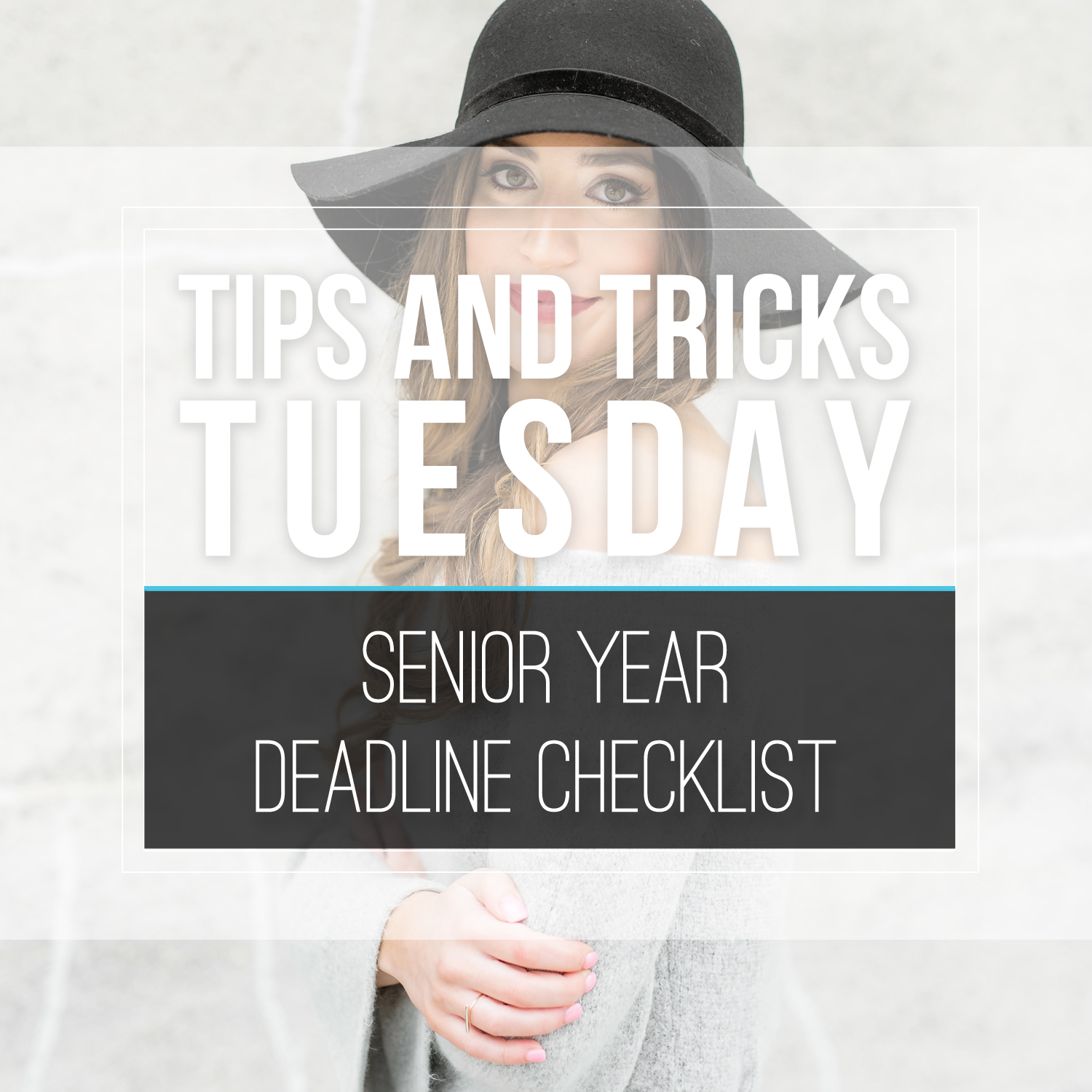 If you're a parent of a first-time senior, I'm sure you're already overwhelmed with your to-do list. Senior year is a fun yet extremely busy time in your teenager's life! School, projects, birthday parties, football games, college applications, homecoming, prom, concerts, graduation parties, competitions, jobs, holidays and community service will fill up your (and your child's) schedule quickly! Being a mom and former high school teacher myself, I know that deadlines sneak up on you before you know it.
Your senior portrait session is a fun, memorable event that should be enjoyed and looked forward to! With pictures being needed for multiple events, slideshows, programs and senior ads throughout the year, it is important to make sure you schedule your senior pictures at the perfect time so you aren't scrambling at the last minute.
I've compiled a generic checklist to help you plan in advance for your child's senior year with everything you need to know down to homecoming, SAT/ACT, etc.
Hopefully this checklist will help you find the best date to schedule your senior pictures!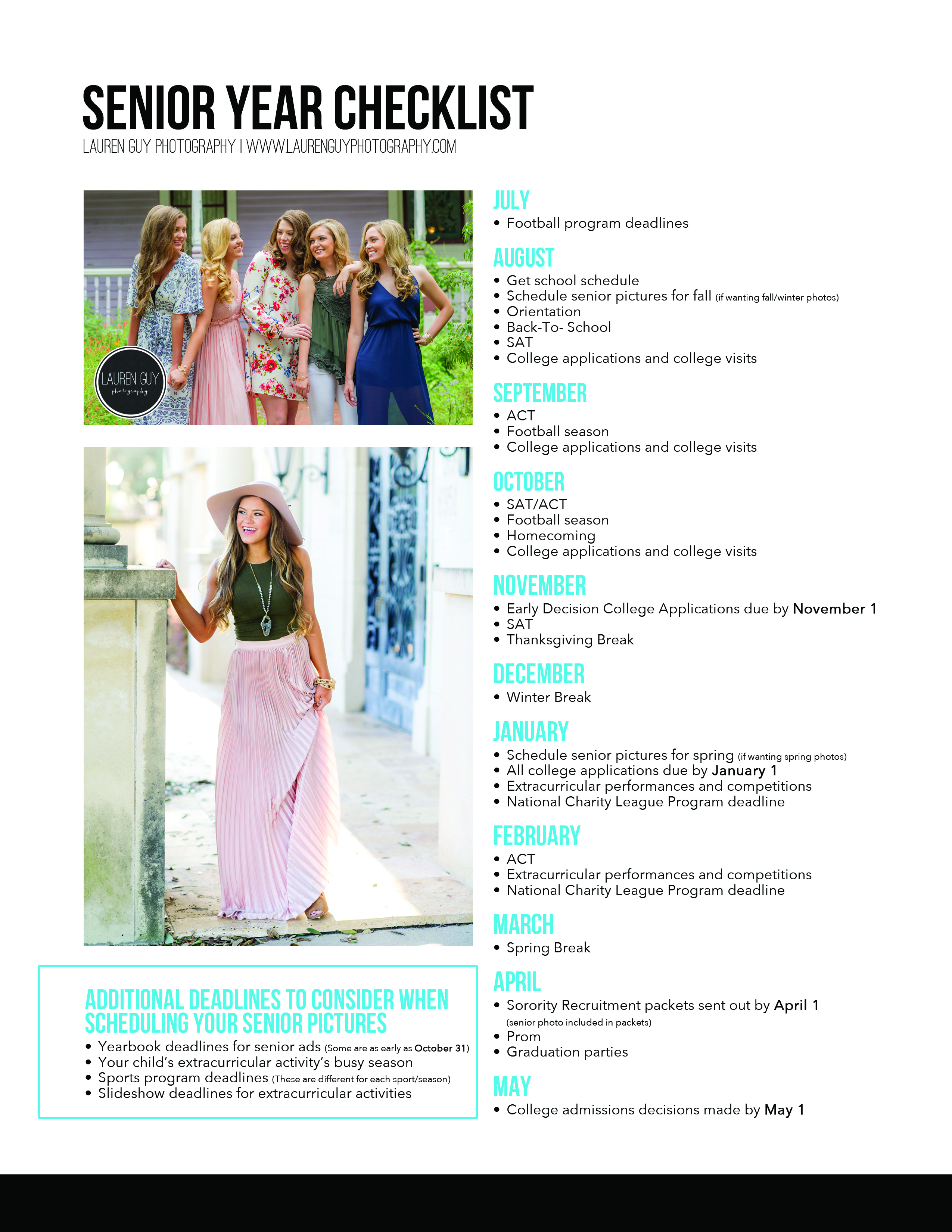 Other Deadlines to Consider:
Football program Deadlines
Typically sometime over the summer
Yearbook Senior Ad Deadlines (2016-2017 school year)
Plano West Senior High School (September 30)
Plano Senior High School (December 6 or when all space is sold)
Lake Highlands High School (November 18)
Parish Episcopal School  (October 31)
Ursuline (November)
John Paul II
Shelton (December 1)
Sorority Recruitment Deadlines
April 1 (Suggested/soft deadline to have packets sent to alumni to write letters of recommendation)
June 1 (Packets and letters due at the University of Texas)
July 1 (Packets and letters due at most public universities in Texas)
*Make sure to look on your university's website for specific dates and requirements that apply to your college's recruitment.
Events to work around when scheduling your senior pictures:
Homecoming
Prom
SAT/ACT
Competitions
Performances
National Charity League events and deadlines
When should you schedule your senior pictures? When is the best time? Click HERE!