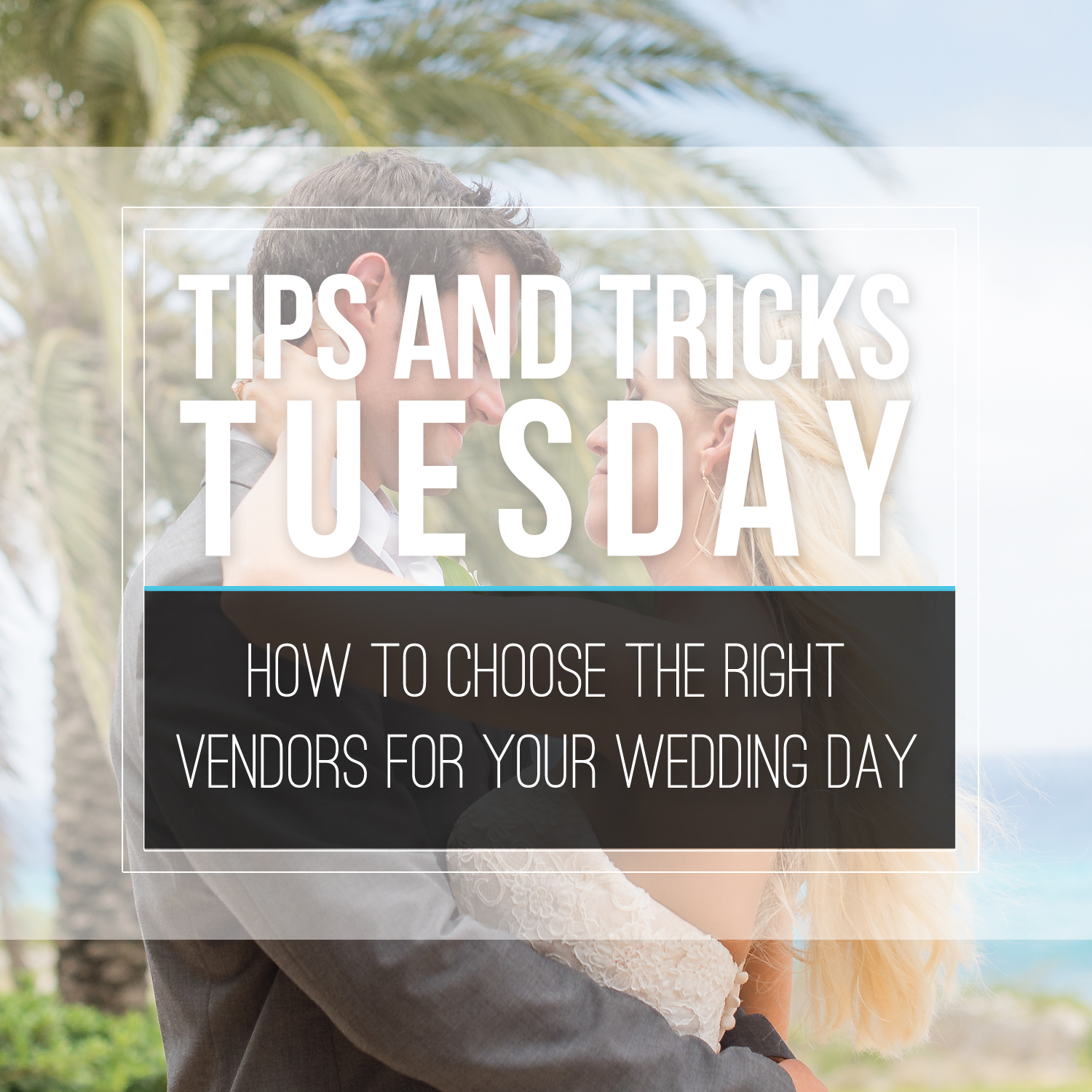 I had it easy when I was planning my wedding 5 years ago. I had been photographing weddings for a few years when I got engaged and had met vendors that I knew I wanted to work with. I wasn't dating anyone when I met my florist at a wedding. I went up to her and asked her for her card because I was planning on using her one day. Talk about awkward, but she did end up doing an amazing job on my flowers on my wedding day (Thanks, Haute Floral!)!
After photographing many weddings since 2010, I've learned from hands on experience that choosing the right vendors is the secret to a stress-free wedding day.
With so many vendors in the area, how are you supposed to choose the best vendors for your big day?
Choose people who you love their work

This is the most important thing to keep in mind when choosing your vendors.
If you don't love their work in their portfolio, but love what they charge, I can guarentee you that you will not be happy with the work that is provided for you the day of your wedding. Vendors post their best work on their website, so don't expect a vendor to have a "Pinterest worthy moment" the day of your wedding if you don't see it on their website (this goes for photographers, videographers, hair and makeup artists, florists, bakers, etc.)

Timely, Prompt and Reliable 

24 hour response rate on emails

-Most vendors have a 24 hour response rate when it comes to responding to your emails, phone calls, or texts. Keep in mind that these vendors are probably away from their computer or schedule on the weekends so don't give up or think they are ignoring your inquiry.

Prompt

– If your vendor can't show up on time for your consultation, meeting or appointment, or respond to your email, consider the implications that might have on your wedding day.

Reliable-

You need to be able to trust your vendors with your vision and ultimately making your wedding day go as planned. Choose vendors that you trust to keep your vision in mind on your wedding day.

Passionate about their craft

Most vendors in the wedding industry are passionate about what they do, but if a vendor is looking for a quick paycheck and doesn't seem passionate and excited, they probably won't put forth 100% effort for your wedding day.

Listen and try to understand your vision

Understanding the bride and groom's vision is key when working weddings. The bride and groom expect that the vendor will carry out their vision and make their special day be all they've envisioned it to be.
Avoid vendors that try to push their personal agenda or ideas over the bride and groom's vision for the wedding day.

Team players

With the bride and groom

– Wedding days are long, so choose vendors that you know will do anything to help make your day go smoothly. Vendors who are adaptable with schedule changes and flexible with (reasonable) requests will help make your day dreamy.

With other vendors-

There are a lot of working parts, companies and people that help make a wedding day successful. The best vendors are those who work best with others and don't push their personal agenda throughout the day without consideration of everyone.