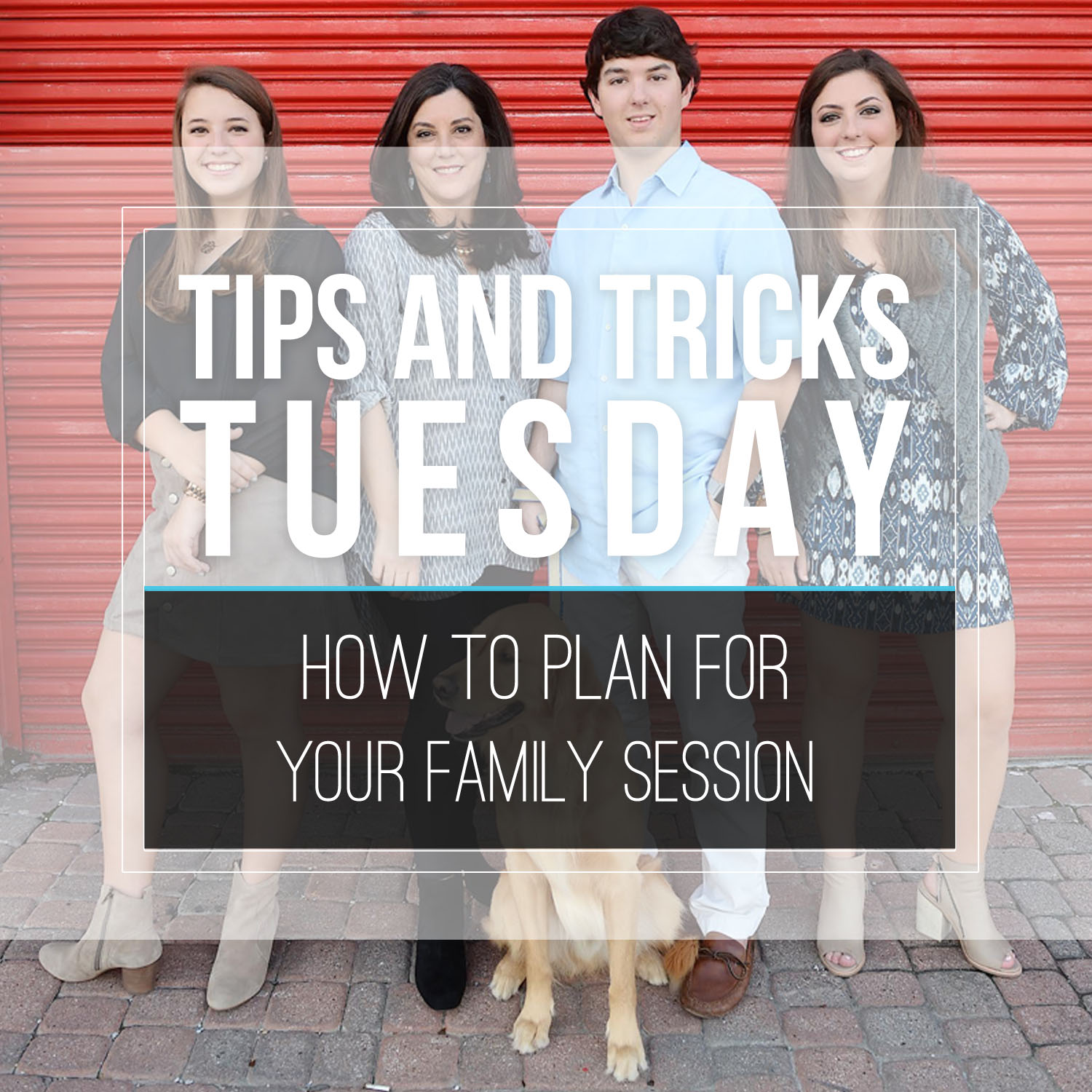 I don't think I could have honestly written this post before I became a mother. I never understood why moms were always stressed about their family pictures and then I JOINED THE CLUB. I am the proud mom of an 18-month old little girl who is usually all smiles when the camera is on her, but I quickly learned at my first family portrait session when she was 9 months old that she only smiles for Mom.
My daughter, Emerson, was crying, fussy, and in a horrible mood. She was tired and hungry. Our sweet photographer was playing peek-a-boo while my friend who came along for moral support was shaking jingle bells trying to get Emerson's attention with funky music playing out of her pocket. In other words, we were causing a scene.
I instantly felt stressed and disappointed that we weren't going to get a family portrait where everyone was smiling and happy after all of the planning I had done. Once the photographer showed me the back of her camera and I saw the GREAT images she was getting, all of my stress melted away and I was able to relax. I've learned a lot photographing families, but being a mother has shown me a new side to this crazy thing called "FAMILY PORTRAIT SESSIONS".
Here are some TIPS AND TRICKS to help your upcoming family session be successful:
Coordinate and Mix Colors

As you're coordinating your outfit with your family, keep in mind that your outfits will look the most cohesive on camera when the color palette and wardrobe pieces coordinate, but don't actually "match". In fact, I recommend that you avoid thinking about "matching," and instead think about what "fits" together. This will create more visual interest and allow each personality to shine through.
Most moms choose their outfit first, and then build the rest of the family's outfits based around that. I can't begin to tell you how frustrated I was last year trying to find a dress that made me feel good about myself post baby that coordinated with my 9-month old's tutu. It is so much easier (and stress-free) if mom chooses her outfit first!
If you have multiple children, don't feel like you need to put them all in the same type of outfit. For example, one of your daughters could wear a dress and flats, while the other wears a skirt and boots. One of your sons could wear a bowtie, while the other one wears suspenders. Mixing up the wardrobe pieces will bring a great visual interest to the photos.
I encourage you to think about planning each outfit with "dominant colors" and "accent colors" in mind. A dominant color is the color that you see the most in an outfit, while an accent has a smaller piece of visual real estate. When you're planning each family member's outfit, if you aim for each person to have a different dominant color, and then tie in and vary the accent colors, it's going to look great. This way, each person will have their own dominant color while still incorporating a few touches of the others that will pull all the looks together. This will break up the color visually and highlight each personality.

Plan ahead
The best family pictures happen when you plan ahead. Plan your outfits, iron them and have everything ready to go the night before.
Let your photographer get your kids attention
Kids tend to crack a smile and look at the camera for what seems like a split second. Make sure all of the adults are always looking at the camera and ready to go, then let your photographer get your kids attention.
Bring treats or rewards if you have young children
Any type of reward helps kids make it through a photo session with a smile on their face. Whether it is a trip to Chick-Fil-A, a lollipop, favorite toy or ice cream, anything helps. Prep them ahead of time and let them know that there will be a prize at the end if they cooperate and follow instructions!
Try not to get stressed
I really struggled with this when I had my first family Christmas Card photo made. Let your photographer play peek-a-boo, jump up and down and act silly to get your child's attention just in case they smile at the camera for a few seconds. If Mom and Dad are camera ready, then you'll have a greater chance of getting that perfect shot!
Select a setting that you will be happy viewing on your walls year round
As much as I love Christmas themed shoots, I don't like looking at stockings and red and green outfits year round on my walls. Make the most of your family session by choosing a location and outfits you will want to look at year round.
Animals are a part of the family!
If you decide to bring your pets to your family session, bring someone that isn't being photographed to handle your pet. No matter how well-trained your dog is, they always get excited to be in a new area with new people (especially if we are at a park!). Hooking your dog's leash to a tree or bench can still cause a lot of distractions for you and your kids. An extra set of hands can take your pet on a walk and let you focus on your family.