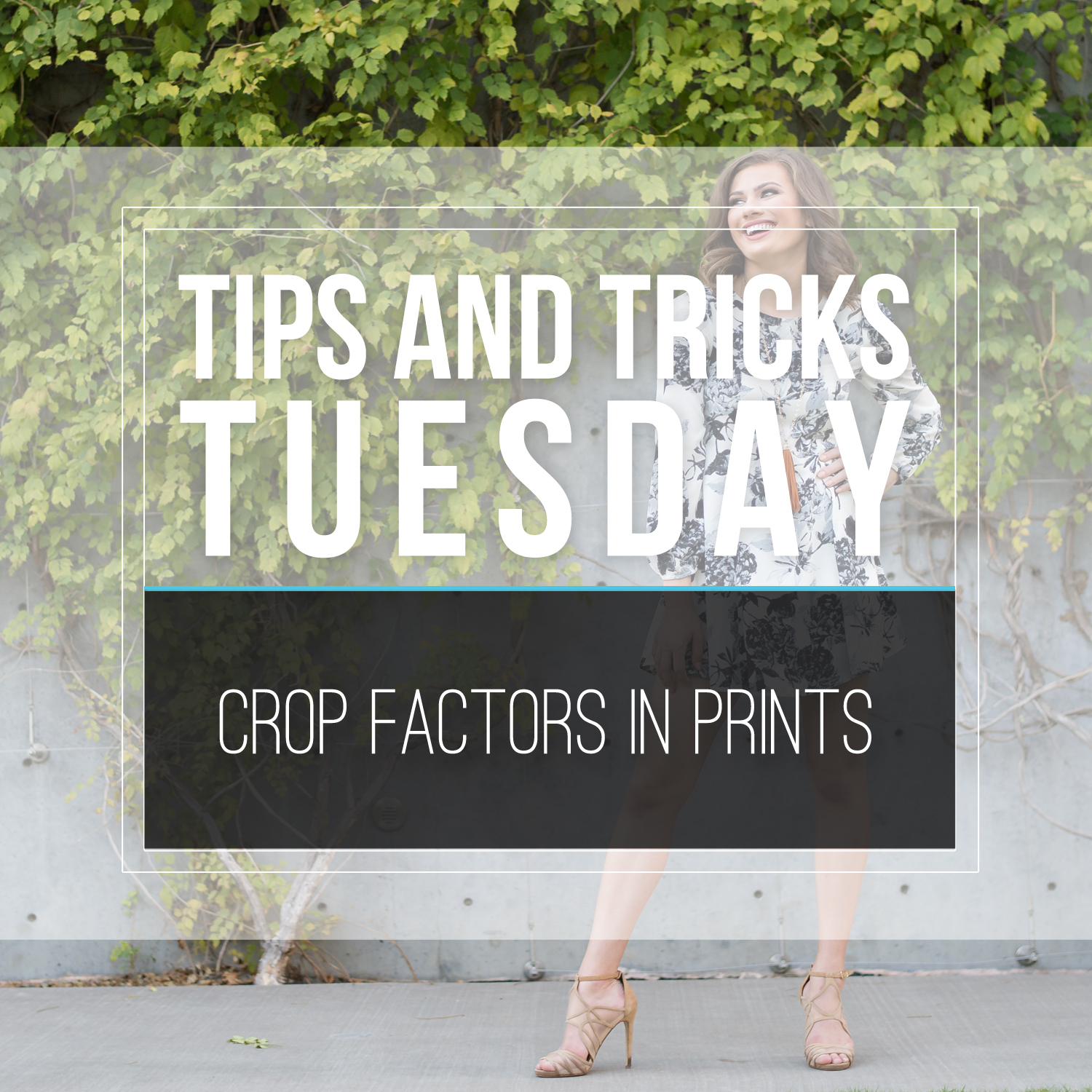 Printing your images is the best way to preserve and display your pictures from your session. There is something nostalgic about a printed image hanging on a wall.
When a client orders prints, one thing to keep in mind is the "CROP FACTOR".
The camera takes images in a 2:3 ratio. Any size print in that 2:3 ratio will not crop your image. However anything in a 5:7, 4:5, or 5:6 ratio will have a crop factor and you will lose part of the image.
This cropping guide should help you decide on the right size print for your pictures.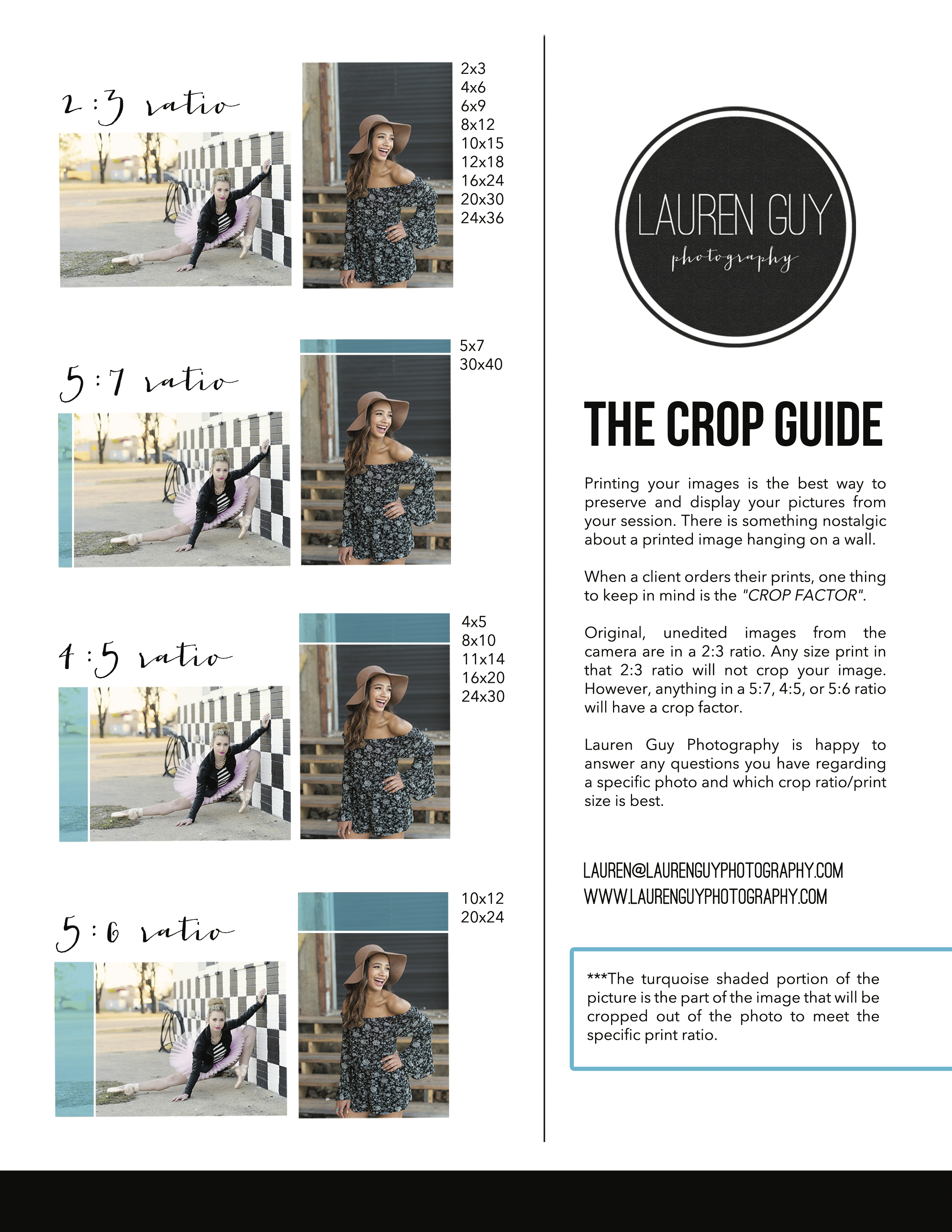 (If you're ordering a canvas with wrap around edges, keep in mind that you'll lose 1″-1.5″ on both sides of the image.)