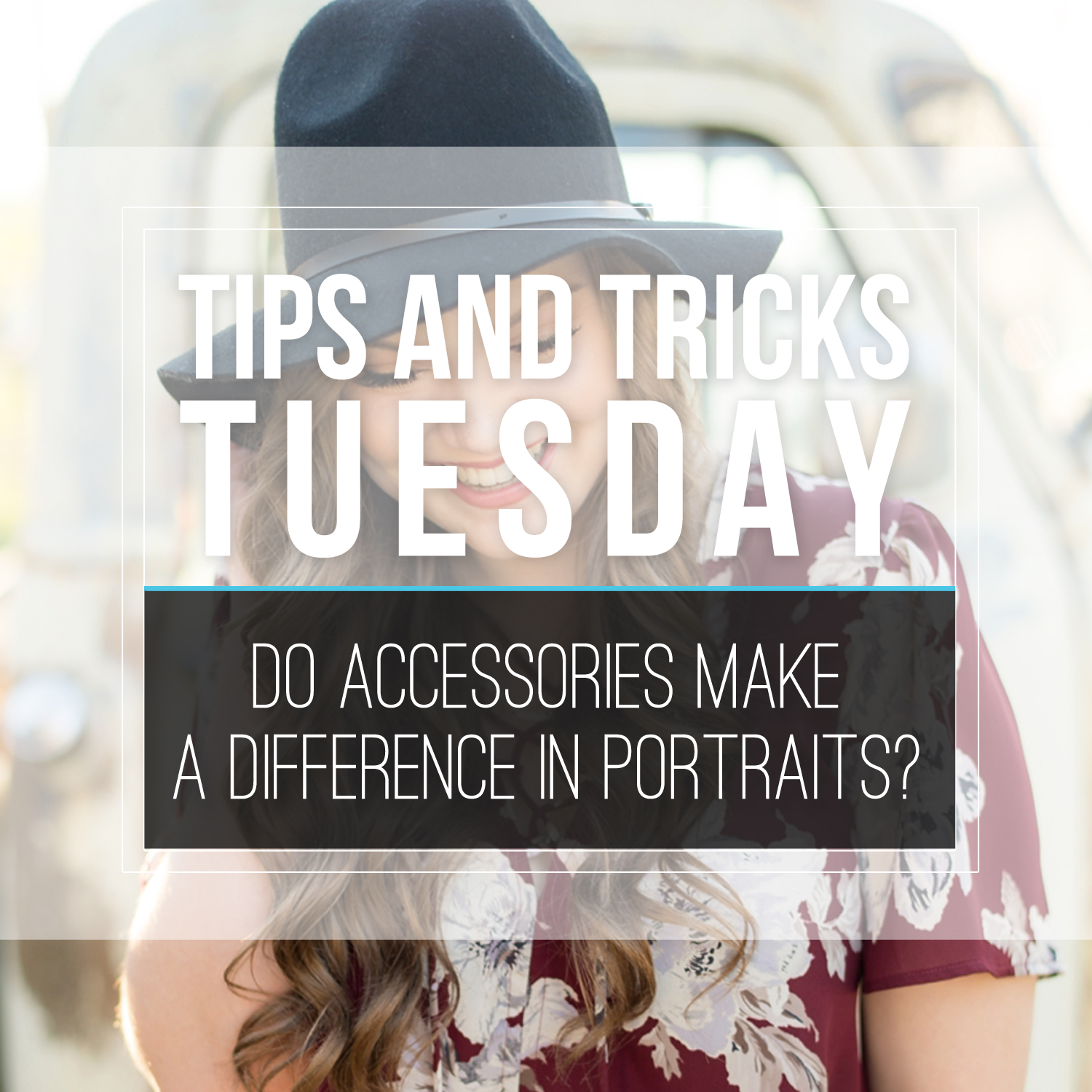 I am a strong believer in accessories. Accessories can absolutely make a photo. They are like the cherry on top of a sundae….they complete your outfit! Accessories tend to be an after thought when planning for your portrait session, but I believe that they are just important as your top or dress.
I often hear, "I'm just not an accessory person and I don't really wear jewelry. I want to look like myself in my portraits." I totally understand! I want you to look like yourself too! But think about it….Everyone has heard someone say, "Oh! That outfit photographed well!" or "That color really made her eyes pop!". Just like outfits photograph differently than they're viewed in person, so do accessories.
Accessories can enhance your natural features and add a little extra "sparkle" to a photograph while still allowing YOU to be the subject of the pictures!
The following accessories will photograph well:
Large Earrings

Large earrings tend to pop and draw attention to your face. Of course YOU need to be the main subject, but big earrings tend to enhance your features and bring attention to your face. Just because the earring is big, doesn't mean it has to be loud.  

Example

: Have blue eyes? Wear a blue Kendra Scott earring to make your eyes pop even more! Not a fan of colorful jewelry? Wear a simple, metal dangly earring!

Statement Pieces

Simple necklaces tend to disappear and don't do anything to enhance your facial features. Long necklaces or necklaces with a little color can enhance your natural features, like elongate your torso, and bring the viewer's attention up to your face.

Bracelets and Rings

Out of all of the different pieces of jewelry, bracelets and rings tend to be the least important (in my opinion), but I think they can add so much "sparkle" to an image. Don't be afraid to wear a couple extra bracelets or rings than you normally do!

Heals and Wedges

Heals and wedges elongate the subject's legs and make the picture look a little more sophisticated. Flats and sandals tend to blend into the subject, make their legs look shorter and make the pictures extremely casual. If you are trying to achieve a casual look, choose converse or a short bootie that will enhance your natural features or add more visual interest to the photograph instead of a nude flat or simple sandal.

Hats

Holy moly, I love hats. Not only are they in style right now, but they give images more of a high fashion look.
Don't believe me? See the pictures below for some examples on how accessories can totally transform an outfit!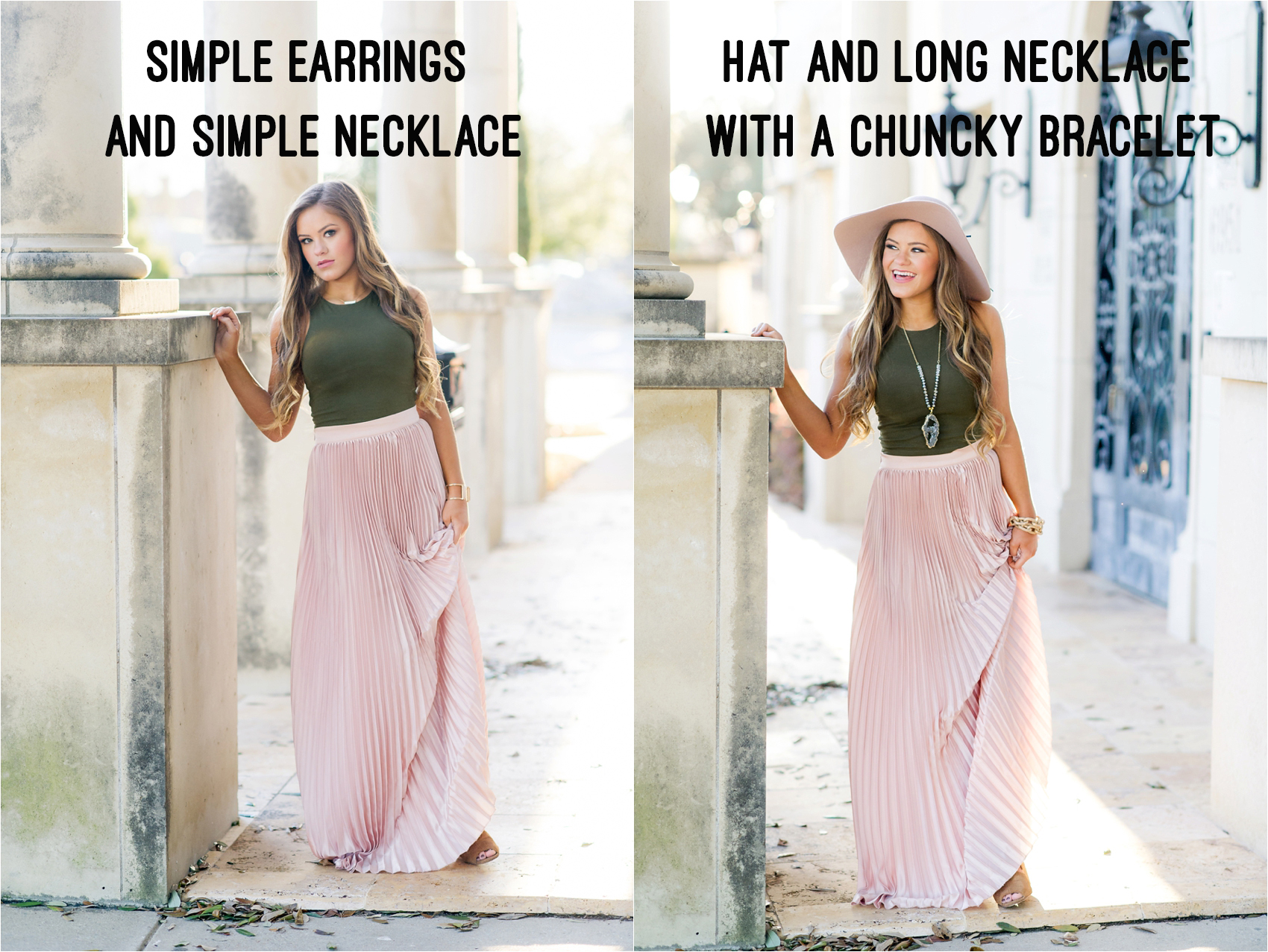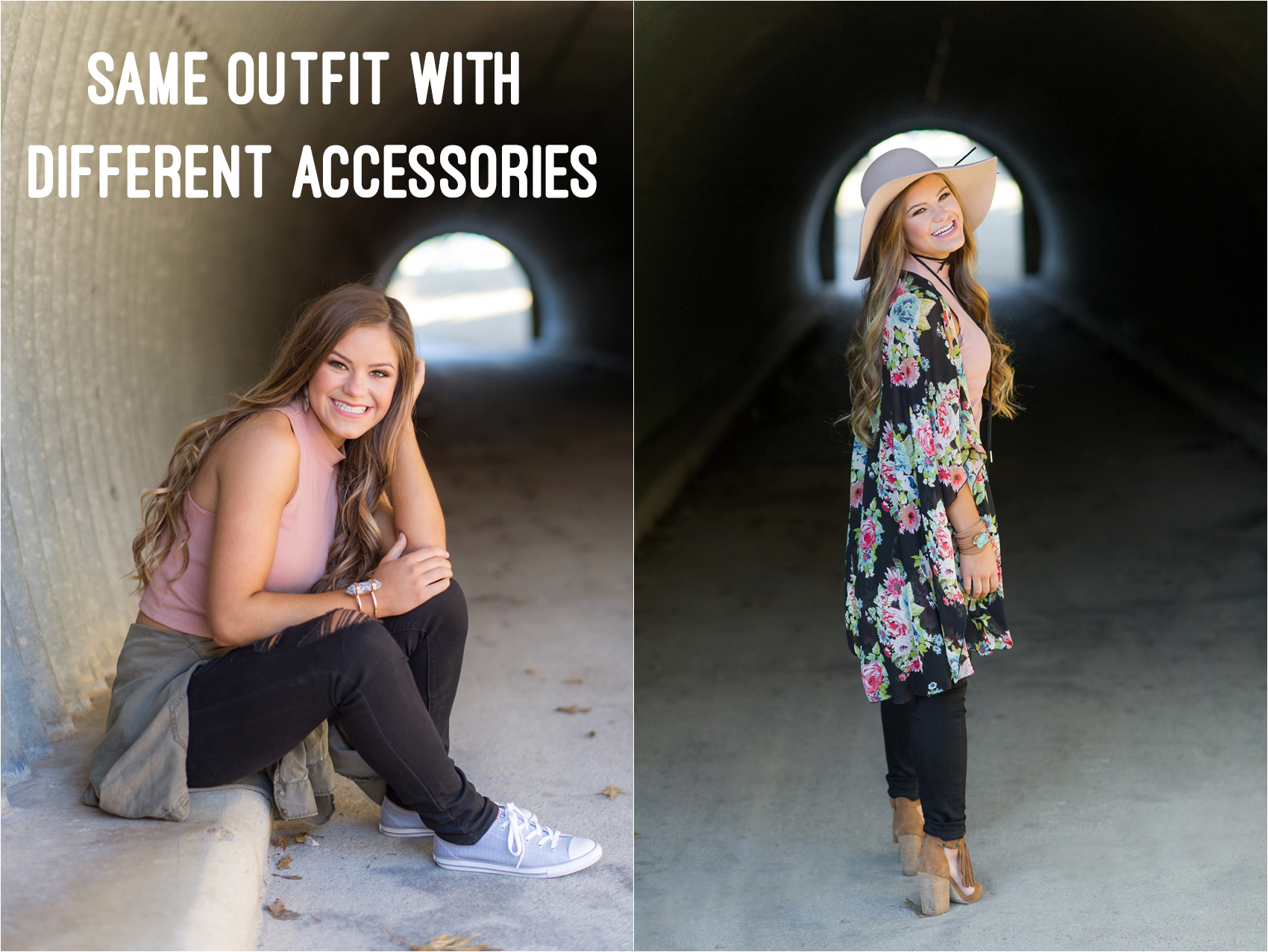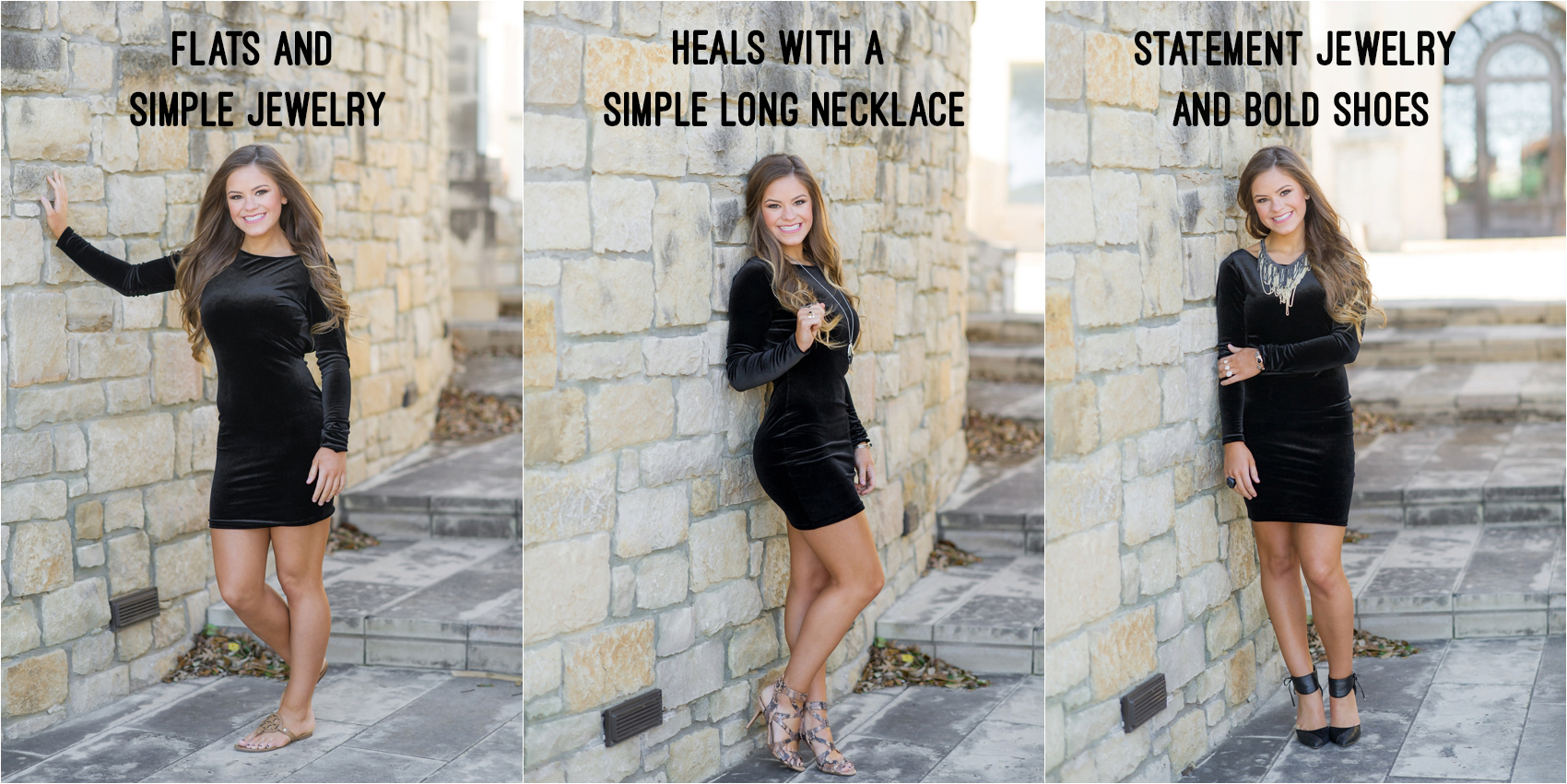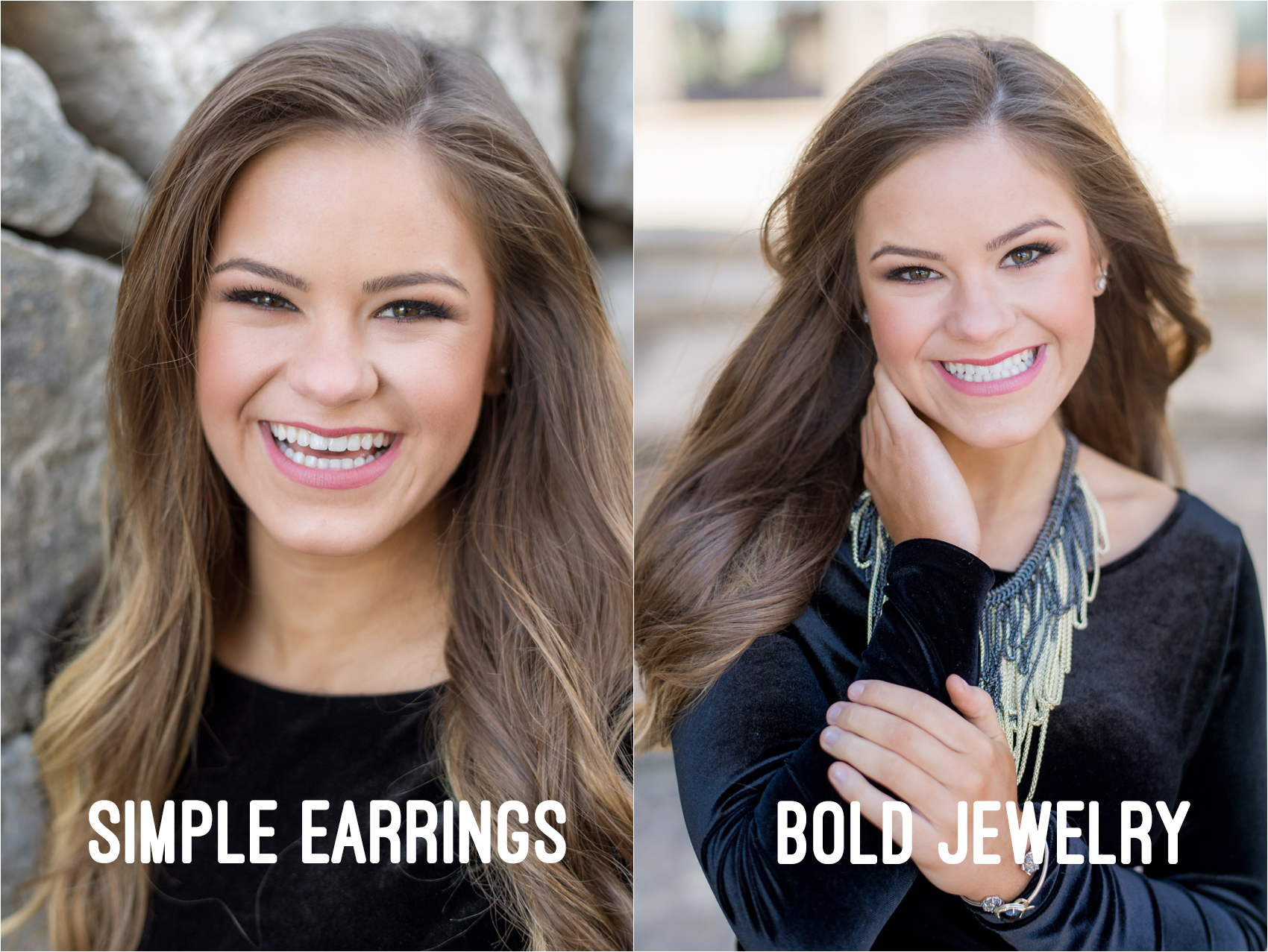 Thank you to The Styling Stewardess for doing an amazing job on styling, hair and makeup!