This collaboration with Grand Slam Glam was so fun! Studio Bellas is a fantastic option for an indoor location if your session gets rained out or if you want to get out of the extreme Texas weather. If the loft wasn't cool enough, check out the beautiful view of the Dallas skyline! Pretty sweet, huh?
I was weeks away from having my little boy and it was my last shoot before I went on maternity leave. See, he even held a reflector while he was in the womb! He was already such a big helper!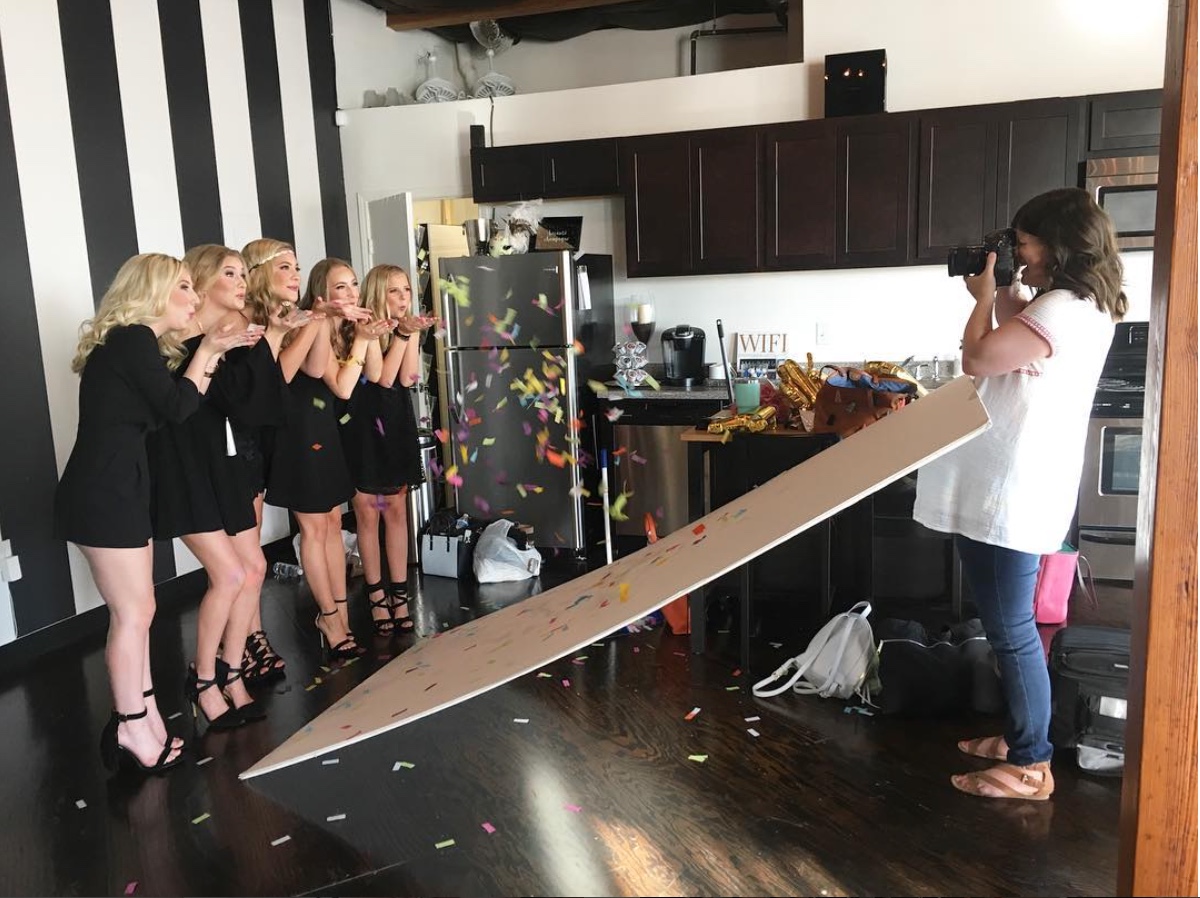 Enjoy a few of my favorite images from this session with these sweet seniors from Parish!