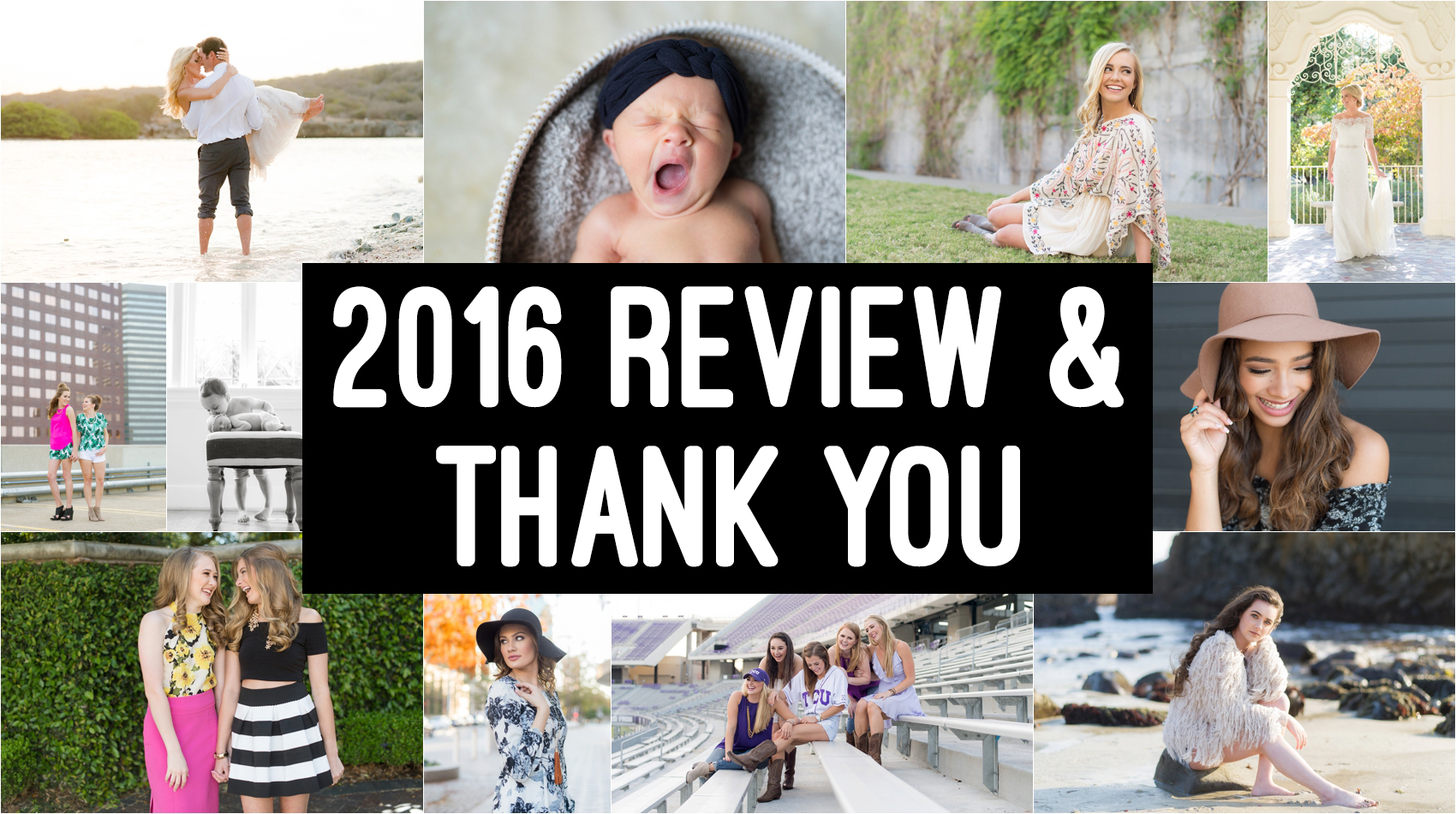 This time of year reminds me that I have a lot to be thankful for. I have the sweetest clients I could ever ask for. My husband, family and friends are my greatest support system. My business has continued to grow while being a full-time mom to a silly, crazy and beautiful toddler. Over the past 6 years of being in business, this was by far my busiest year EVER. My business has evolved and changed and I experienced a lot of "firsts" this year.
Thankful is the best word to describe it.
"Firsts" and highlights from this year:
Having my second magazine cover of Dr. Tony Evans published with Focus On the Family magazine.
I shot my first destination wedding in Curacao and experienced my first reception on a catamaran ride. I never thought I would go snorkeling at a reception!
I took engagement photos for my professor who taught me everything I know about photography. I was honored, yet slightly nervous :).
My work was published with Seniorologie, Senior Year Magazine, Brides of North Texas, Senior Inspire, Senior Chic and The Senior Collective.
I sat down with a dear friend/business coach and set goals, "revamped" my business and started making some fun changes for my business. Thank you, Andrea, for loving me and helping me with the future of Lauren Guy Photography!
My website got a "facelift" and new look.
I started writing "Tips & Tricks" articles which have been a ton of fun (They'll start back up in January!).
My online magazine was published and has been a great resource to give to my clients (Thank you, Kendall Hook, for the amazing design!)
I attended my first photography workshop in Big Sur, California and checked "beach senior portrait session" off of my photography bucket list.
I got to photograph dancers in a boat in the middle of the lake (another crazy idea checked off of my bucket list).
I did a maternity session in the mountains of Colorado (another bucket list item!).
I photographed a baby that had been in the NICU for 3 months the week after he came home (cue the happy tears!).
I worked on some really fun, themed styled shoots with amazing vendors like The Styling Stewardess, Grand Slam Glam, Haute Floral and Something Pretty Floral.
I photographed my daughter's 1st birthday pictures. My mom helped me during the session and it will always be a memory I hold near and dear to my heart.
I had the privilege of photographing a mentor and his sweet wife who was about to start chemo. They have been extremely special to me since we met back in 2008 so I was honored to take their first professional photos in 20 years. We hugged, we cried, and we had a ton of fun. Thank you, Jason and Erin, for letting me capture your sweet relationship!
I experienced my first fireworks show at a wedding reception with the sweetest couple ever (click here to check out this gorgeous wedding!). The groom was from Haiti, about half of the guests didn't speak english, but everyone was celebrating and dancing together despite the language barrier. It was such a beautiful thing to experience!
Thank you to all of the people that make me fall in love with photography all over again. Thank you for the support, patience and love you show my family and my business. Thank you for trusting me with these special moments in your life as well as trusting me with some of my crazy ideas.
Well 2016, it's been awesome. I can't wait to see what 2017 holds!